03 _Sep_ 2021
"Green Diamond" awarded the 1-th and 100-th customers of the new, third stage construction
The community of the new, third stage "Green Diamond" residential complex is growing rapidly. Already 100-th customer acquired an apartment in the residential complex (third stage construction).
In order to make the start of life in the new environment more exiting, "Green Diamond" handed over gifts to the first and 100 apartment owners, who purchased the properties in the third stage construction.
Brothers Nika and Deme Godabrelidze purchased their apartments in the black frame condition. The "Green Diamond" gave them the gift of the "BMC Gorgia" 2500 GEL voucher (each). As Deme and his family are now in France, his brother received the gift.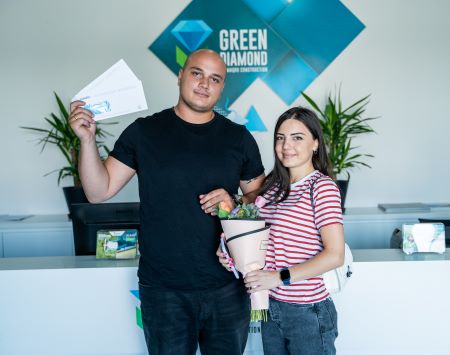 As to the third stage 100 buyer, Giorgi Gegelia and Ekaterina Leonova, young couple, they got the turn key apartment. The "Green Diamond" handed them over a 5000 GEL voucher to get the "Elit Electronics" home appliances.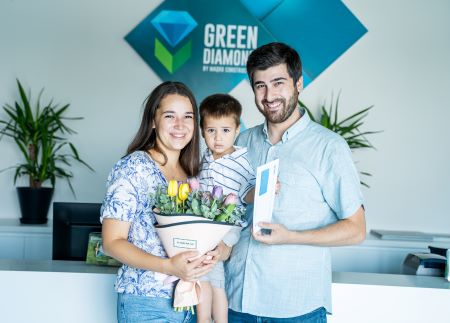 We wish our customers all the best and let them know that 200, 300, 400 etc. customers are also on the gift list!